Download News by The Times of India Newspaper APK Info :
Download News by The Times of India Newspaper APK For Android, APK File Named com.toi.reader.activities And APP Developer Company Is Times Newspapers Limited . Latest Android APK Vesion News by The Times of India Newspaper Is News by The Times of India Newspaper 4.9.7.1 Can Free Download APK Then Install On Android Phone.
News by The Times of India Newspaper APK Description
The official Times of India app brings you the latest English , headlines, live news alerts from Karnataka Elections, Bollywood News & Photos, Cricket News, Business, Travel, Gadgets, Education & City on the go from India and around the World. Download the TOI on your mobile to watch , news in photos & videos from across the globe - anywhere, anytime! • – For those who read news in a hurry enjoy articles in a short and crisp format and stay updated with the latest news on the go • – Get updates every morning & evening. Catch up on the latest news and happenings of the day with our smart updates feature. • – Watch as it happens! Catch the live coverage of all breaking news, business and Bollywood news on Times Now, ET Now and Zoom Live TV along with audio • – Get the latest, trending and Breaking news updates from India & around the world. • – Read news in offline mode even without internet, using the offline reading feature. • – Did a story catch your interest? Now bookmark articles and news stories via the bookmark feature and read it at a later point in time. • – You can not only choose to control the time and frequency of your notifications but also receive them based on your interests! • – Don't stress your eyes anymore! Use the Black and Sepia themes built in the app to have a pleasant reading experience even in poor lighting conditions. • – Choose a font size that best suits you and enhances your app experience • – Swipe left & right for reading stories seamlessly and for a faster reading experience! • – Download images only when you want to. Download them based on your preferred network settings (Wi-Fi, 2G, 3G, 4G) • – Like a story? Share it with your friends and loved ones using Facebook, Twitter, Whatsapp, Email & more! • The Times of India live news app offers everything that an avid news reader is looking for – breaking news, latest headlines, trending stories and in-depth coverage of sports, cricket, entertainment, business, technology, politics & more! • From India news to world news, political news to cricket news, technology news to Bollywood news and movie reviews of Bollywood, Hollywood and regional films – get the most relevant coverage of celebrity news • Get the latest news and updates related to Karnataka Elections, Narendra Modi, , Elections & stories related to our neighbors- Pakistan, Nepal, Bangladesh • Also view photo galleries of Bollywood celebrities, industrialists, politicians, sports person & events / parties that are talk of the town, page 3 parties in magazines. • Daily video updates from the world of news, entertainment, sports, cricket, lifestyle, business, technology; from India & across the world • Get exhaustive news coverage from more than 50 Indian cities • A special section has been created for our NRI users across the world who enjoy reading the TOI app for news from India & abroad. • Get all the latest movie reviews- Raazi, 102 Not Out, Nirbhaya, Omtera & more The Times of India app is India's premier news app and is used by over 27 million users in India & abroad. Our users read news on the TOI app with access from more than 225 countries of the world. TOI is the first choice of Indians & NRI's alike for news on India & the world. Please share your valuable feedback, ideas & get help using the app. If you enjoy using the app, do give us a 5 star rating! Email us on:
[email protected]
Privacy Policy: http://m.timesofindia.com/androidprivacypolicy.cms
From version News by The Times of India Newspaper 4.9.7.1
:
Added: 2017-07-14 14:06:28
Modified: 2018-06-04 06:56:59
Updated: 2018-06-13 17:16:53
Bug fixes and other under the hood improvements for a hassle-free experience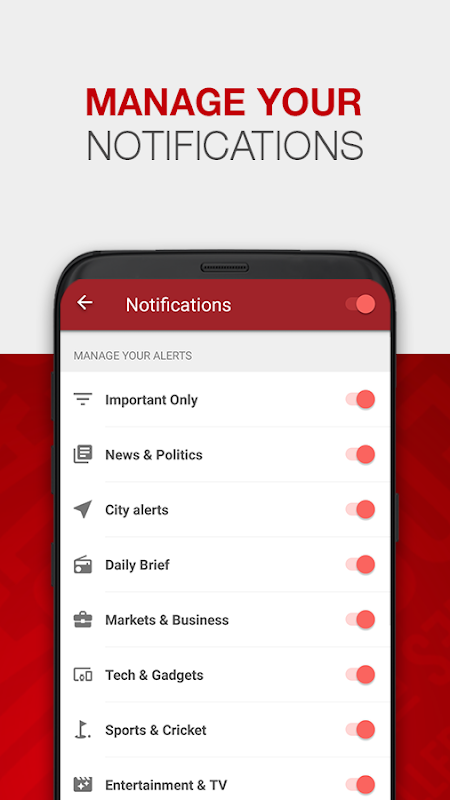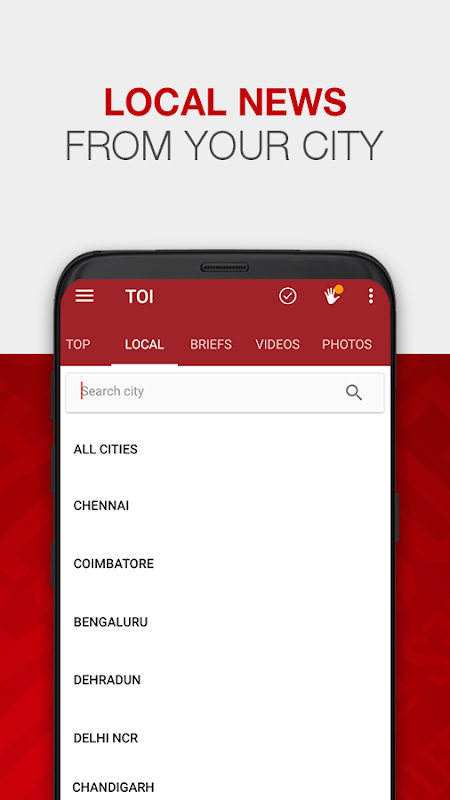 you are writing nice app and giving 1 star.
itz very usefull for being in track with the surroundings & world
plz upload an ad free version...thank u
plz upload an ad free version...thank u
Related For News by The Times of India Newspaper