Download CameraFi Live APK Info :
Download CameraFi Live APK For Android, APK File Named com.vaultmicro.camerafi.live And APP Developer Company Is Vault Micro, Inc. . Latest Android APK Vesion CameraFi Live Uploaded In 2017-09-28 Is CameraFi Live 1.9.33.0928 Can Free Download APK Then Install On Android Phone.
CameraFi Live APK Description
The CameraFi Live™ allows you to live stream through YouTube, Facebook and Twitch using not only smartphone camera, but also USB camera.
1) Broadcast your event anytime, anywhere with CameraFi Live.
You can invite your club members, family and friends to watch your live streaming video. Live streamed videos are saved automatically and you can also set broadcast privacy settings to watch the video only by yourself or only friends, enabling the app to be applied in diverse fields. You can use the app for personal mobile broadcasting app.
2) Professional video quality
Supports external camera connectivity
Able to live stream high quality videos through clear shooting and zoom function using USB cameras with high performance (camcorder, DSLR, etc.). Also, you can use your two hands freely while streaming or stream in your point of view through using wearable camera or subminiature camera. You can broadcast drone videos or live stream console and PC games using HDMI converter.
3) Game broadcasting
You can live broadcast your mobile game on YouTube and Facebook using smartphone front camera and built-in microphone without installing additional software or hardware. You can broadcast all kinds of game genres like RPG, FPS, strategy, puzzle, sports, card battle and etc. You can use Streamlabs overlays! All widgets are supported.
4) App broadcasting
[Note]
- (YouTube users) You need to enable "live" in your Google account settings to access this app. Activate LIVE STREAM function in the below website.
https://www.youtube.com/live_streaming_signup
[Features]
- Compatible Android version
* Android version 4.3 or above: able to live stream camera
* Android version 5.0 or above: able to live stream screen (mobile game)
- Interfaces
* Video source: built-in Camera, USB Camera, WiFi Camera, capture cards (HDMI, SDI, CVBS)
* Audio source: in-Mic, UAC(USB Audio Class)
- Supported Live Streaming servers
* YouTube, Facebook, Twitch, USTREAM, Custom RTMP, RTSP
- Video Size
* SD(640×480), HD(1280×720), FHD(1920x1080)
- Supported Features
* Video Filter
* Image and Text Overlay
* Picture in Picture (PIP)
* 360-dgree VR camera live streaming (RICOH THETA S)
* Live Poll (voting)
* Web Browser Overlay
* Audio Mixer
[Store]
- You could buy 'CameraFi Live All-In-One Serial Key' in CameraFi Store
* http://www.camerafistore.com/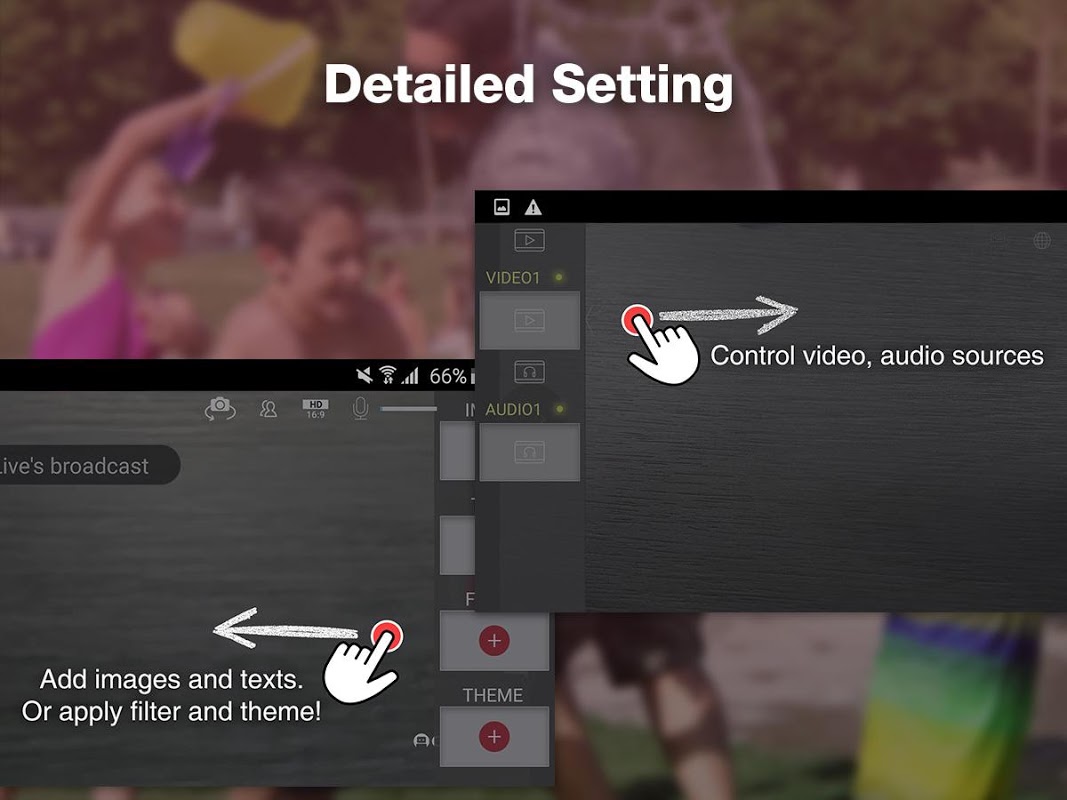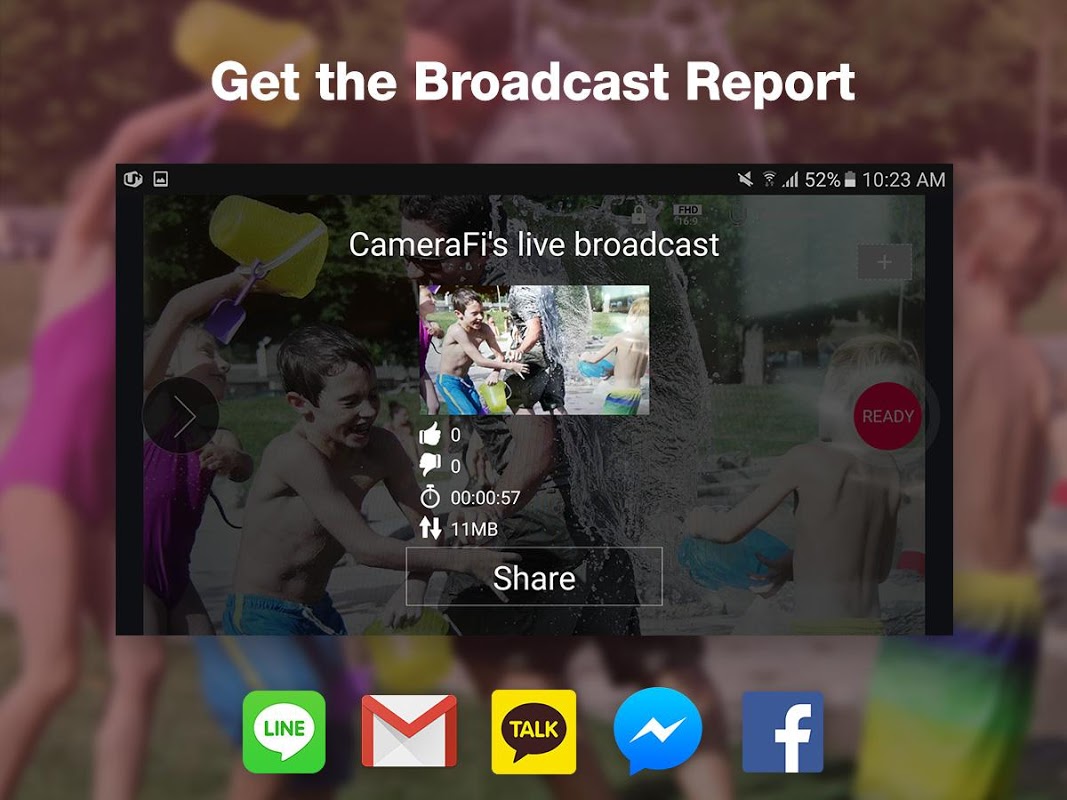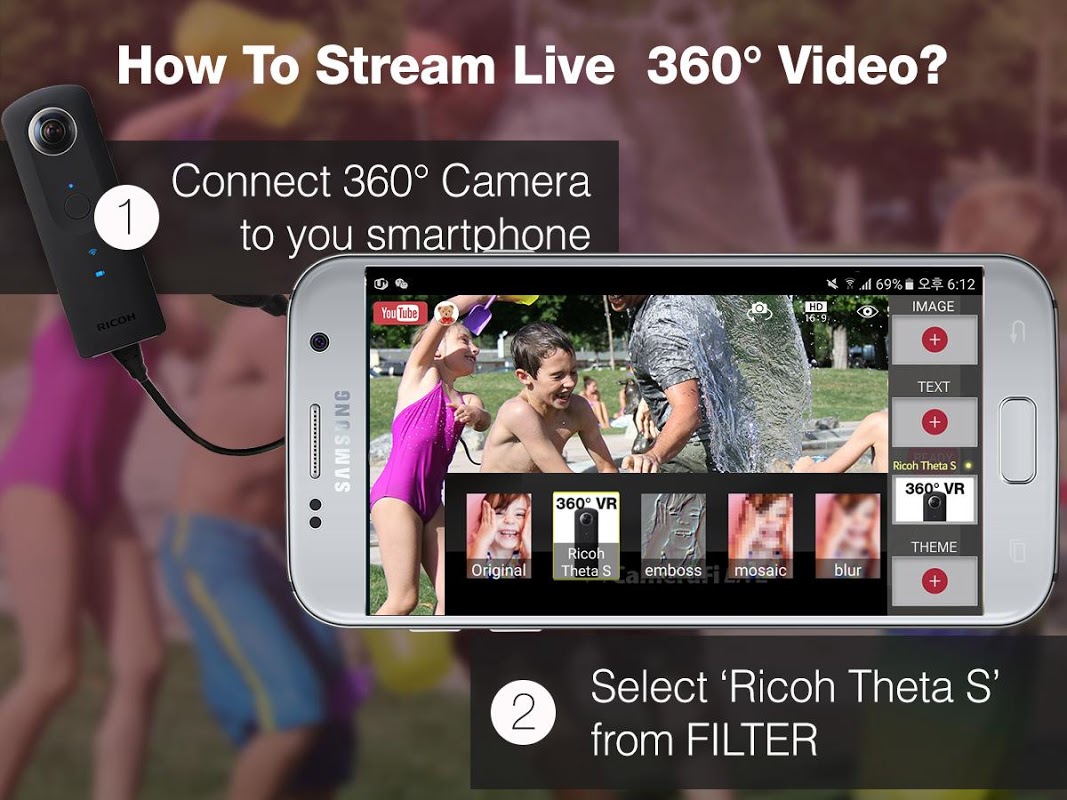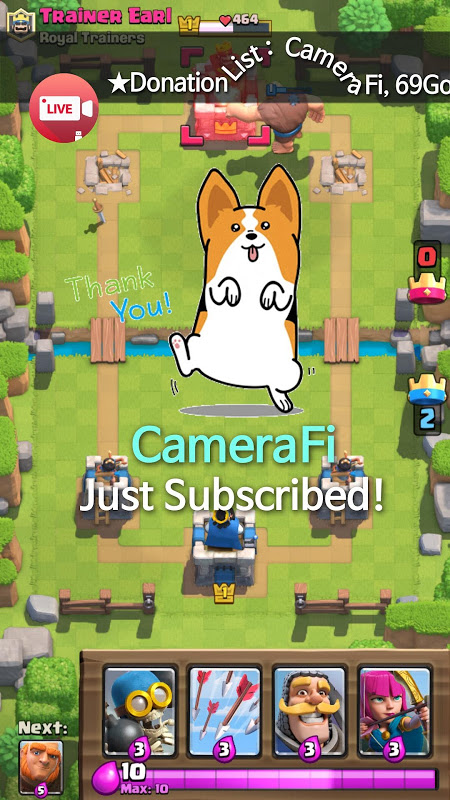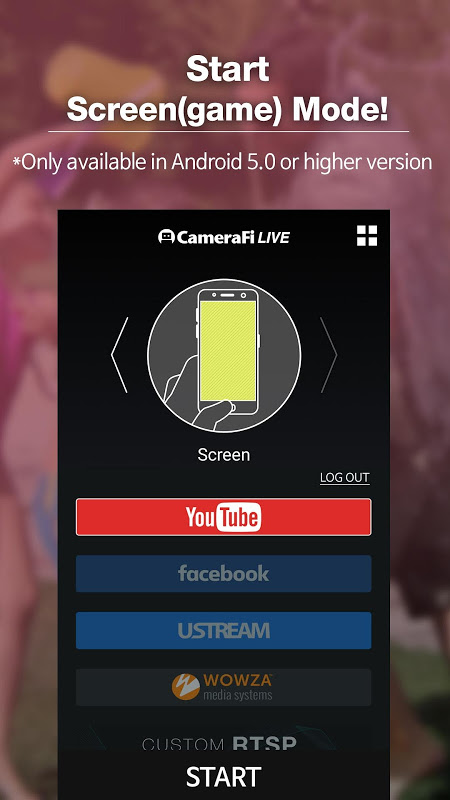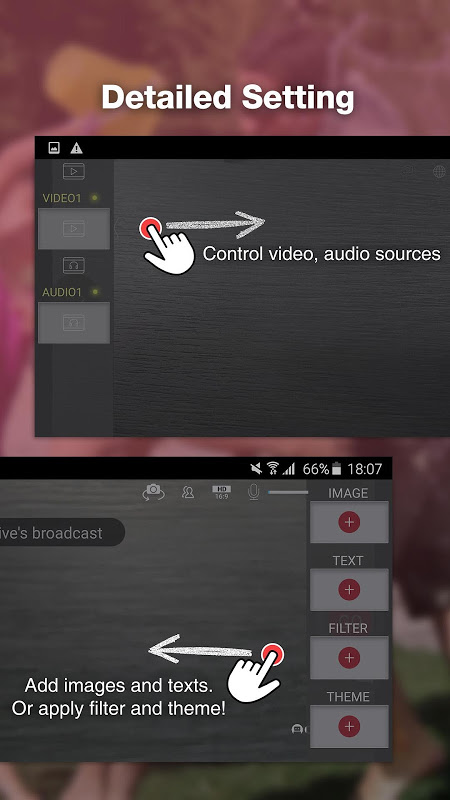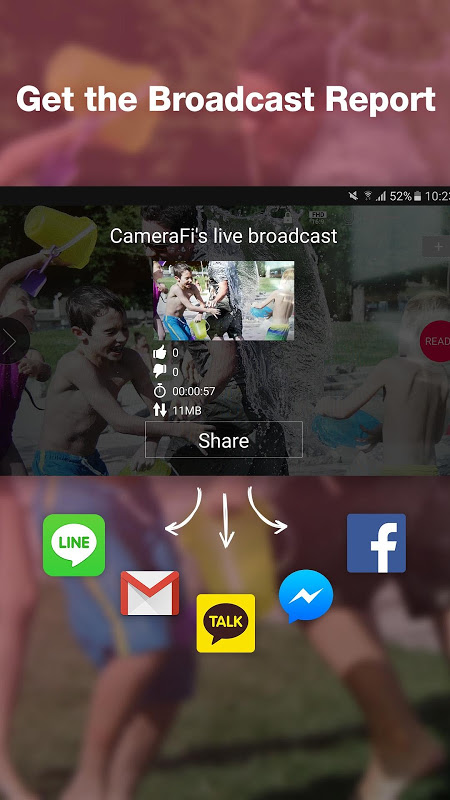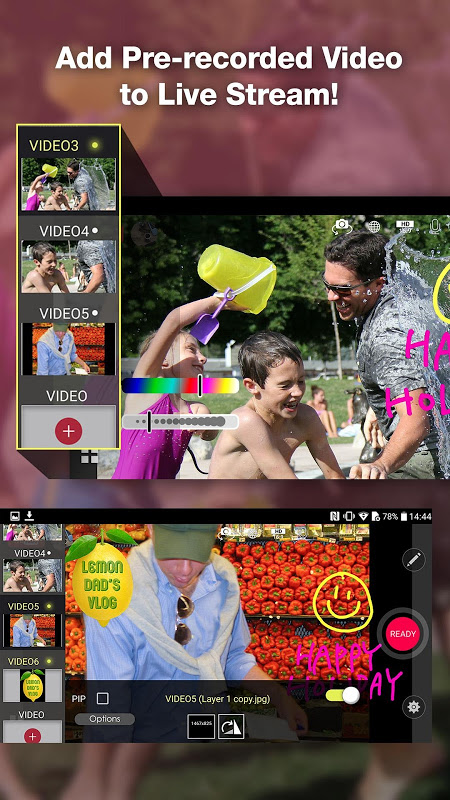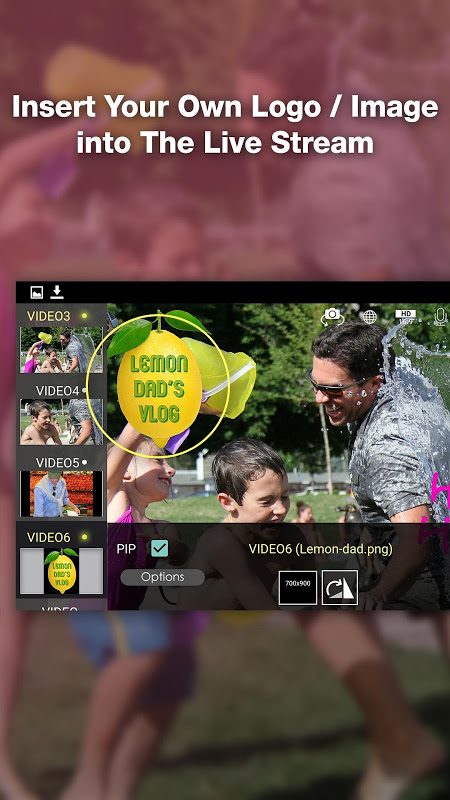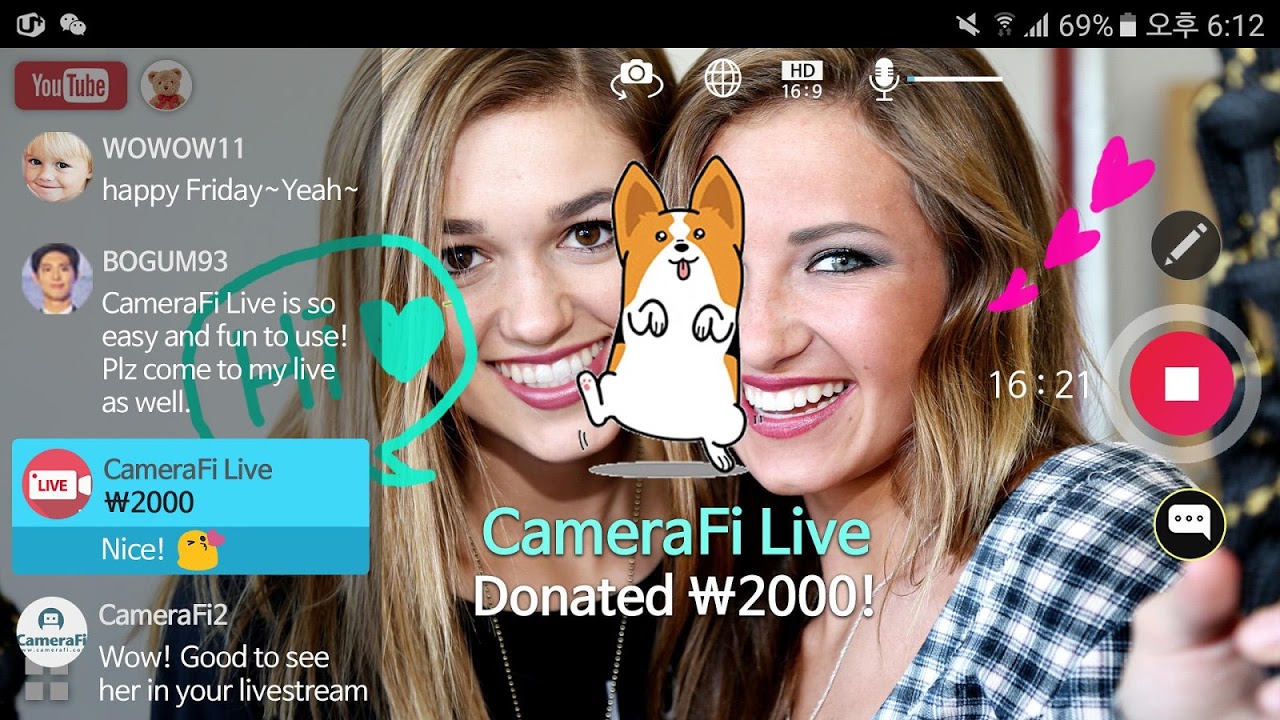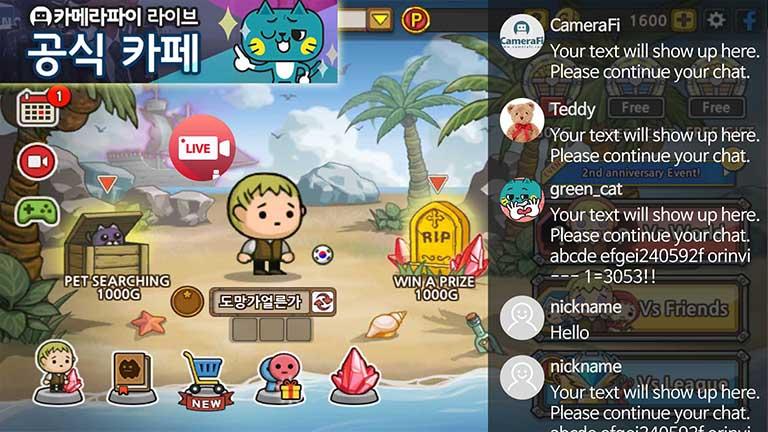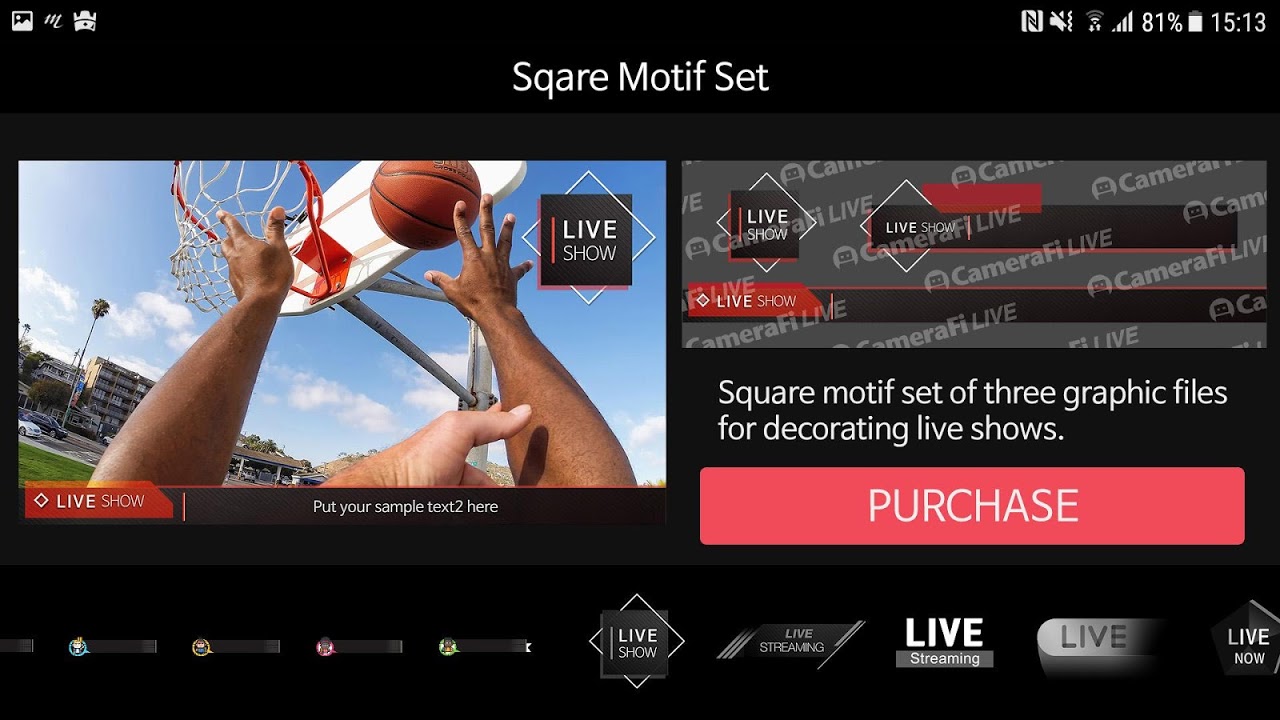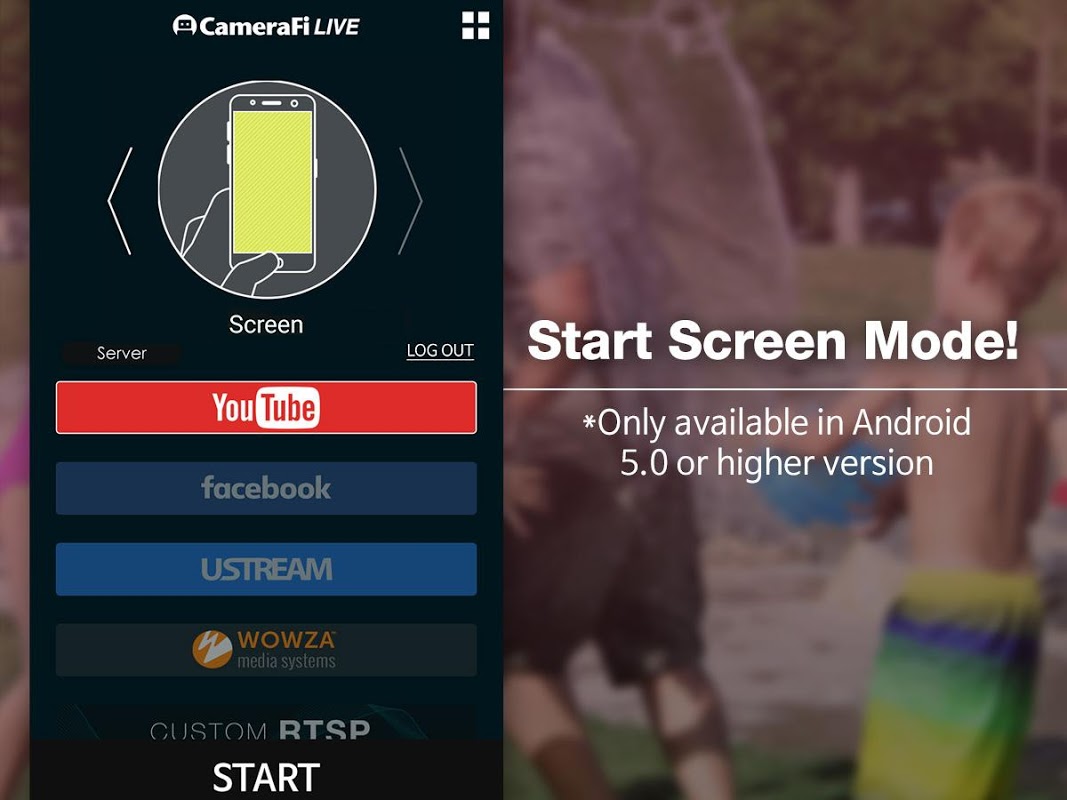 obrigado por escolherem a minha loja para instalar o cameraFi live espero que vos tenha ajudado com o vosso canal. FUI
Moi aussi je trouve ça cool
salut Yanis tu sort apres