Download Flipboard: News For Any Topic 4.1.2 APK Info :
Download Flipboard: News For Any Topic 4.1.25 APK For Android, APK File Named And APP Developer Company Is Flipboard . Latest Android APK Vesion Flipboard: News For Any Topic Is Flipboard: News For Any Topic 4.1.25 Can Free Download APK Then Install On Android Phone.
Download Flipboard: News For Any Topic 4.1.2 APK Other Version
For Download Other Flipboard: News For Any Topic versions Visit Flipboard: News For Any Topic APK Archive.
Download Flipboard: News For Any Topic.apk android apk files version 4.1.2 Size is 8106971 md5 is 00c3811c2ad7d127b9240e13b0ef6b6a By Flipboard This Version Need KitKat 4.4 - 4.4.4 API level 19 or higher, We Index Version From this file.Version code 4265 equal Version 4.1.2 .You can Find More info by Search flipboard.app On Google.If Your Search flipboard,news,magazines Will Find More like flipboard.app,Flipboard: News For Any Topic 4.1.2 Downloaded 273287 Time And All Flipboard: News For Any Topic App Downloaded Time. Used by millions of people every day, Flipboard is the award-winning service that brings together news, popular stories and conversations around any interest or passion. With everything in one place, reading, collecting and sharing stories has never been easier. Or more beautiful. With a variety of interests to explore and people to follow, theres something for everyone from photography to news, travel to technology, design to food. Download the app, pick your interests and Flipboard creates a magazine for each. You can also make your own customised magazines, collecting all the stories, images and videos that you like. You can set your magazine to public or private, and create group magazines to invite other people to contribute to your curation. As you discover people who share your interests, follow them on Flipboard to see more of what they like or share. All your comments, shares and likes make Flipboard better for everyone. Download Flipboard and get started todayits free! WITH FLIPBOARD YOU CAN: - Get quick access to your top 9 interests in the Home. - Read, like and share stories on a variety of topics. - Keep up with the news every day with The Daily Edition, a roundup of important stories you need to know. - Get the latest news on important events with special magazines hand curated by our editorial team. - Engage with other Flipboard community members that share your interests. - Collect stories around specific themes and save them into personal magazines. - Read stories from The Guardian, BBC, The Telegraph, Forbes, Wired UK, Cond? Nast, Rolling Stone and many more top publications from around the world. - Enjoy Flipboard in 25 local editions, including versions for Australia, Brazil, Turkey, India and China. Keep up with Flipboard For product updates and the latest from our blog, including tips on how to use Flipboard and interviews with actors, writers, musicians and more, follow us on:
[email protected]
www.facebook.comFlipboard https:www.linkedin.comcompanyflipboard-inc- For videos on how to use Flipboard, visit https:about.flipboard.comtutorials. Wed love to hear what you think about the all-new Flipboard. Reach out to our support team under Settings > Help & Feedback. For any other technical issues or questions, contact us at http:flipboard.comsupport.
Flipboard: News For Any Topic
Version:
4.1.2
(4265)
Package: flipboard.app
273287 downloads
Target: KitKat 4.4 - 4.4.4 API level 19
00c3811c2ad7d127b9240e13b0ef6b6a
added on 2017-09-29 18:42:52 by mark8
Flipboard: News For Any Topic 4.1.2 APK Download by Flipboard
In Flipboard: News For Any Topic 4.1.2
-Bug fixes and performance improvements.
Feedback is always welcome. Please message us inside the app under Settings, Help & Feedback, or email [email protected] with any issues or suggestions. Thank you for using Flipboard.
In Flipboard: News For Any Topic 4.1.2
android.permission.ACCESS_NETWORK_STATE
android.permission.GET_ACCOUNTS
android.permission.INTERNET
android.permission.READ_EXTERNAL_STORAGE
android.permission.WAKE_LOCK
android.permission.WRITE_EXTERNAL_STORAGE
com.google.android.c2dm.permission.RECEIVE
com.google.android.providers.gsf.permission.READ_GSERVICES
flipboard.app.permission.C2D_MESSAGE
sstream.app.broadcast.SYNC_USER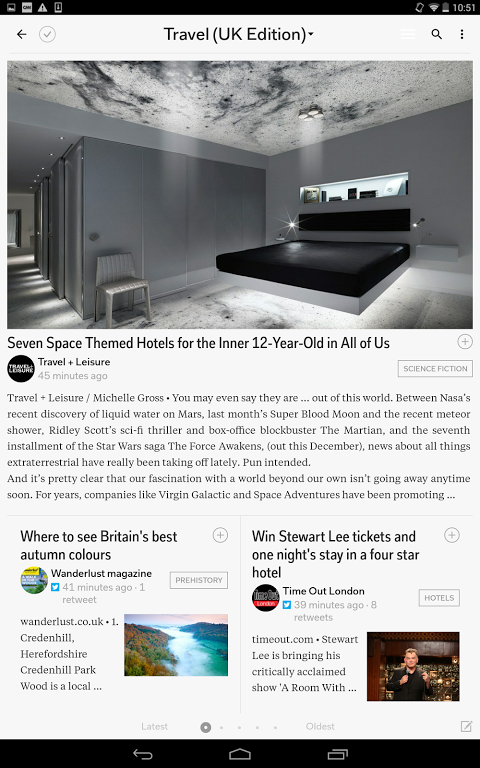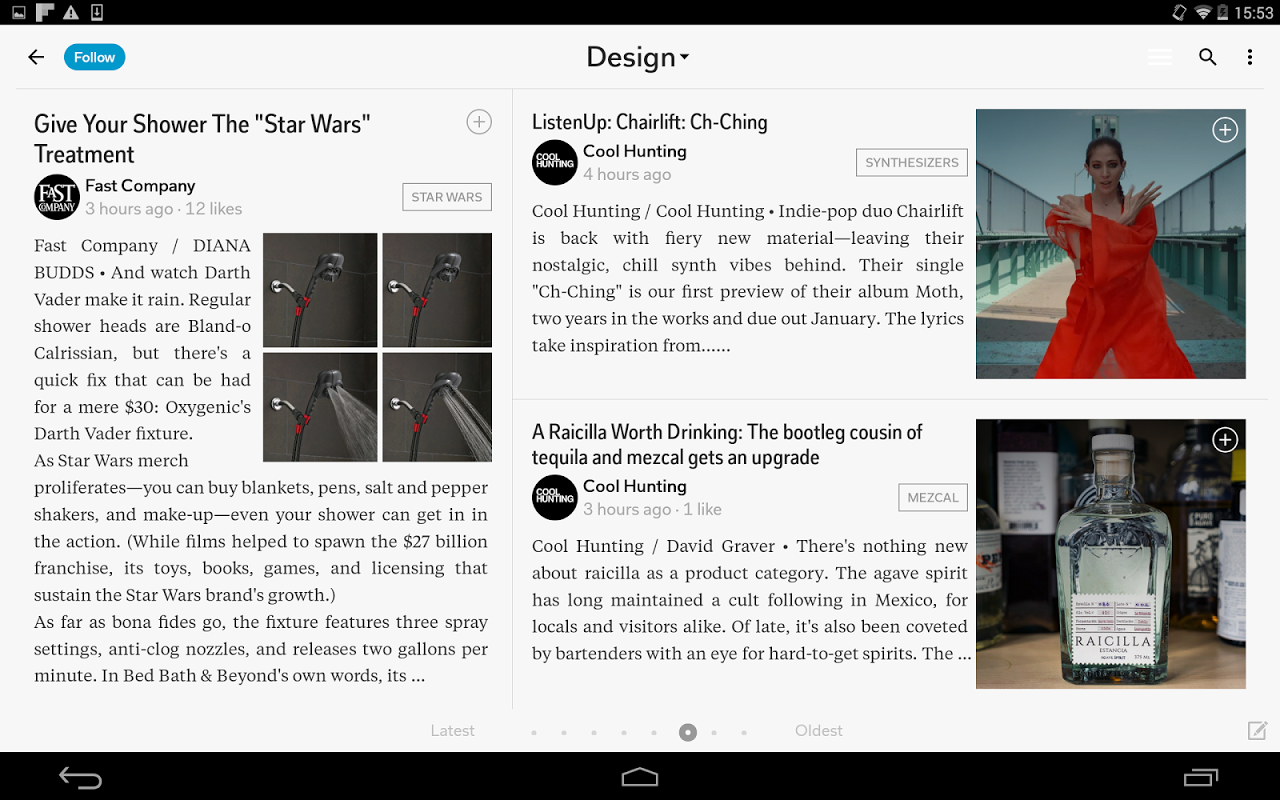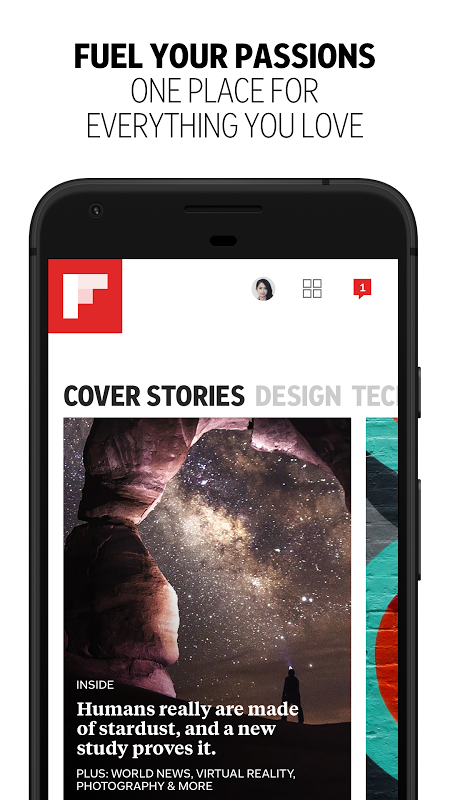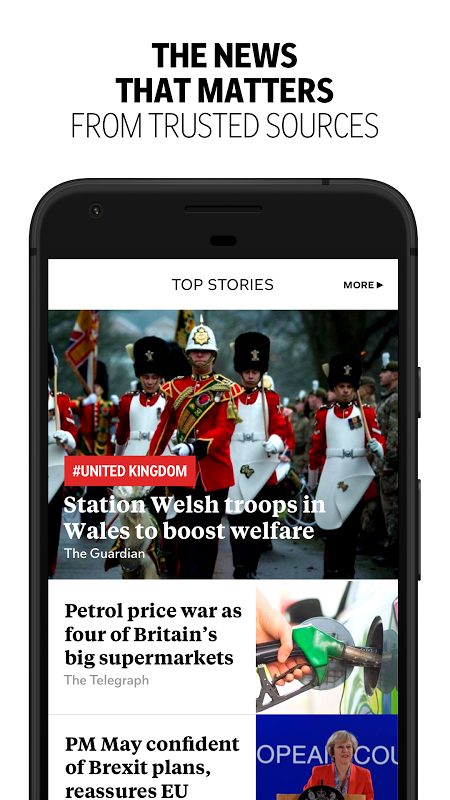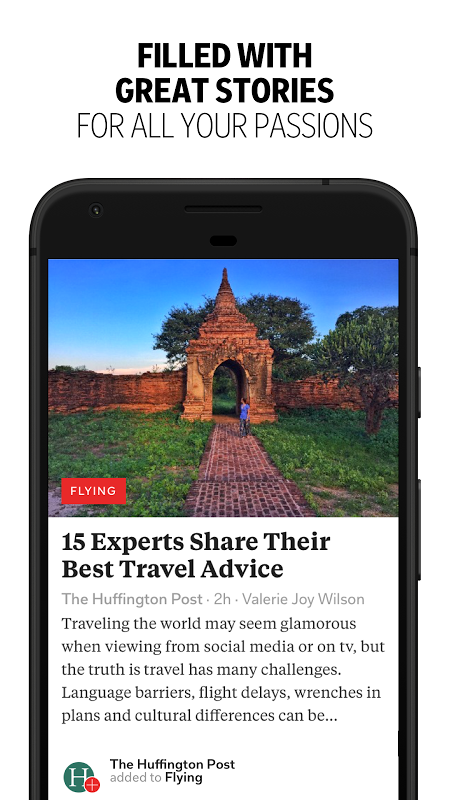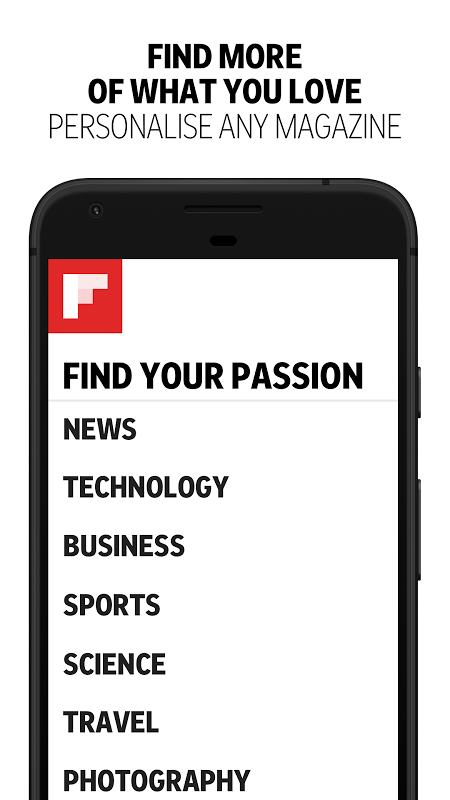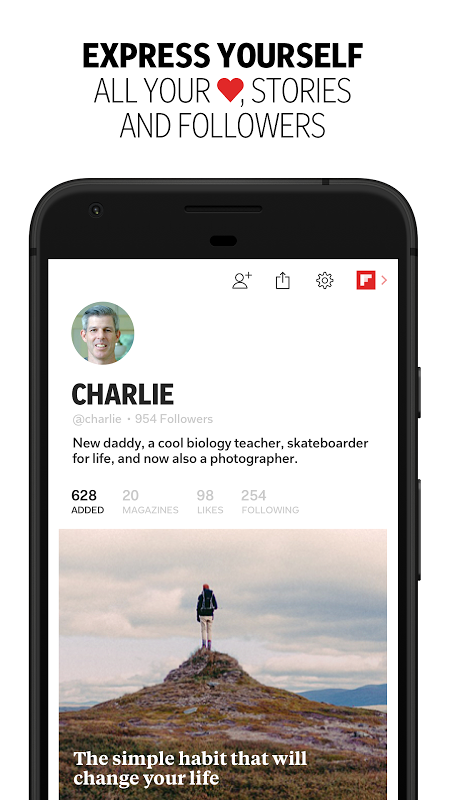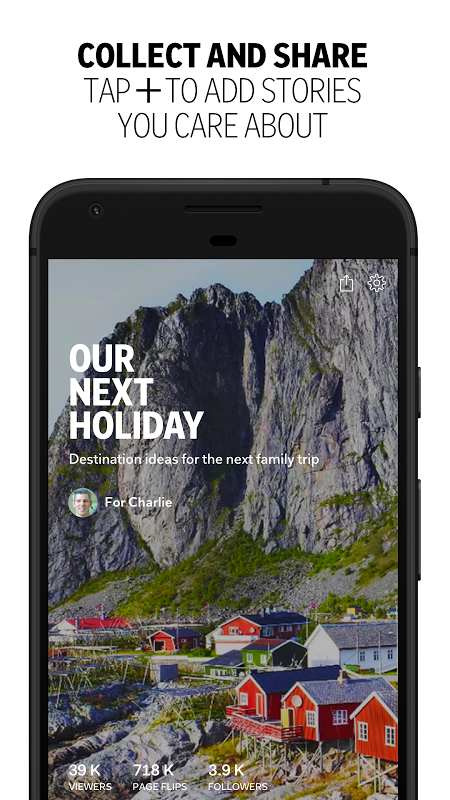 complimenti kolto interessate e piacevole da sfogliare
اروع برنامج...اكثر شي اتابعه التكنلوجيا...تسلم ايادي اللي سوت البرنامج
errores en mi S4 con lollipop, se cierra sola, no pasan las páginas... al principio andaba bien pero luego de varias actualizaciones dejo de funcionar!!
Widget is totally useless : stop trying to show us things that might interest us, just show us our subscriptions please !!!
برنامه جالب و کاملیه. واسه من ک کاربردیه:) اخبارات،مجله ها،تیتر روزنامه های جهان