Download Relax Melodies: Sleep Sounds APK Info :
Download Relax Melodies: Sleep Sounds APK For Android, APK File Named ipnossoft.rma.free And APP Developer Company Is Tesla Software, LLC . Latest Android APK Vesion Relax Melodies: Sleep Sounds Is Relax Melodies: Sleep Sounds 7.3 Can Free Download APK Then Install On Android Phone.
Relax Melodies: Sleep Sounds APK Description
Thanks to Relax Melodies, the #1 app for sleep and relaxation, you can regain control over insomnia, night time anxiety and tinnitus. Create your own mix with nature sounds, white noise and melodies, and sleep like never before! *SLEEP SOUNDS Create custom soundscapes with over 50 free relaxing sounds or go premium to access over 100 sounds! Explore: (hair dryer, airplane, dryer, vacuum, fan noise) (rainstorm, ocean, slow waves, lapping water) (voices, instruments, ambient melodies) (wind, rustling leaves, birds, crackling fire) And so much more *MEDITATION FOR SLEEP Add a guided meditation to your sleep sounds and white noise to help you with: Insomnia Tinnitus Stress and anxiety Dreams Napping *BEDTIME FEATURES Bedtime reminder: set one every night Timer: stop the application smoothly Favorites: a section to add your mixes *BRAINWAVES Binaural beats Isochronic tones Perfect for relaxation and rest BROUGHT TO YOU BY IPNOS Ipnos brings you the best in the world of wellness apps. Need help with the app? E-mail
[email protected]
Some content is only available through an optional paid subscription. If you choose to subscribe, payment will be charged to your Google Account at confirmation of purchase.
From version Relax Melodies: Sleep Sounds 7.3
:
Added: 2018-05-22 01:19:07
Modified: 2018-07-20 01:29:49
Updated: 2018-07-20 01:29:50
We improved the performance of the application and fixed some bugs.
Your comments help us a lot. Do not hesitate to contact us in the More section to give us your opinion or get help!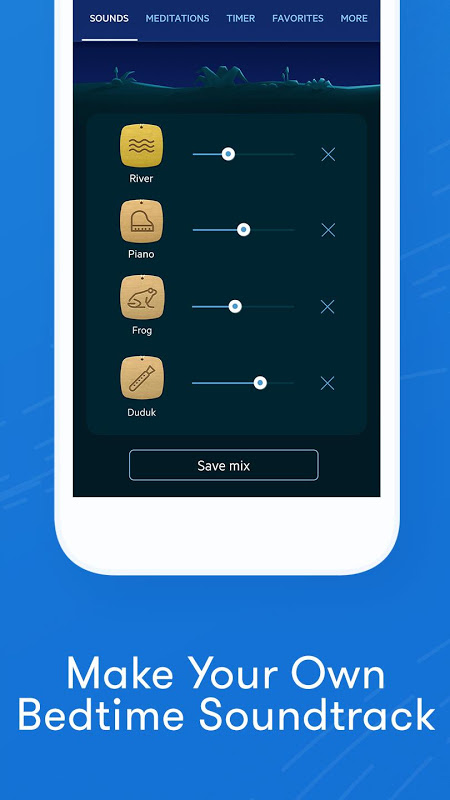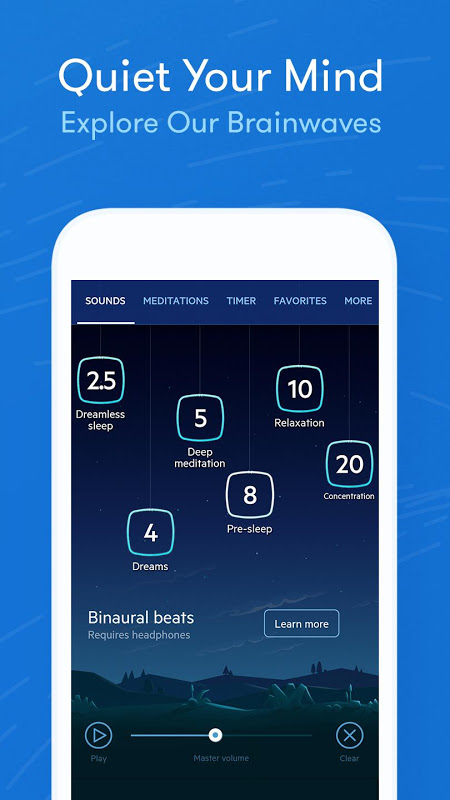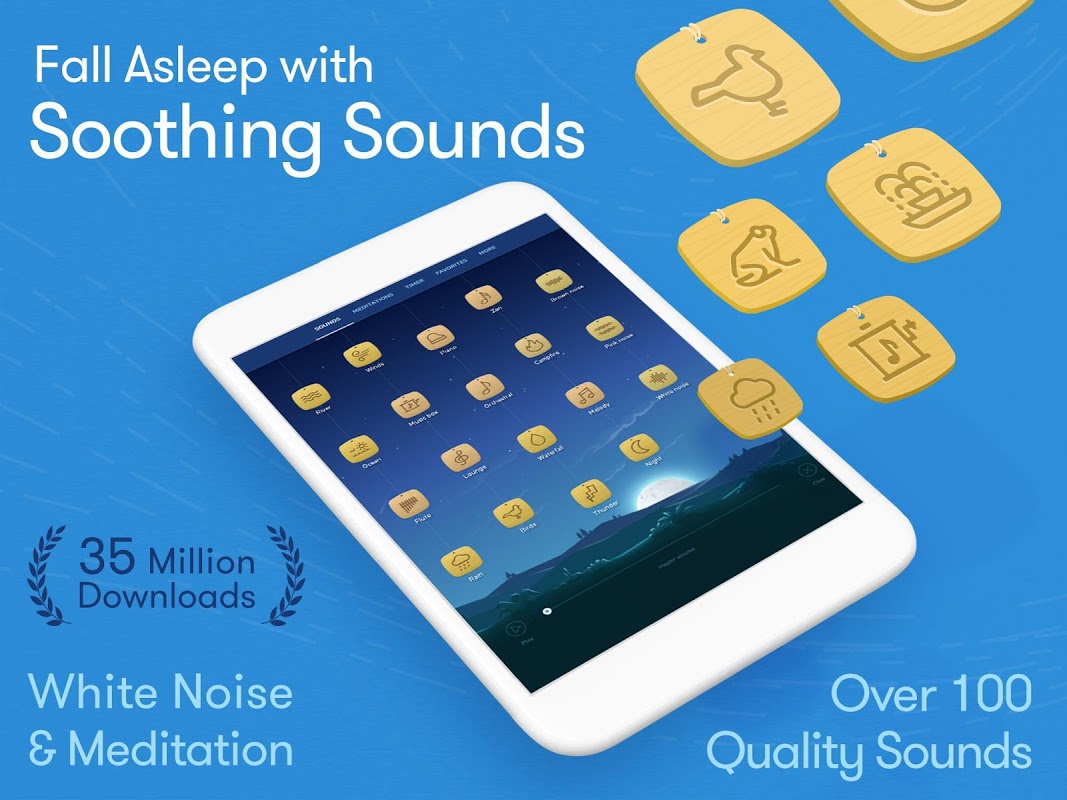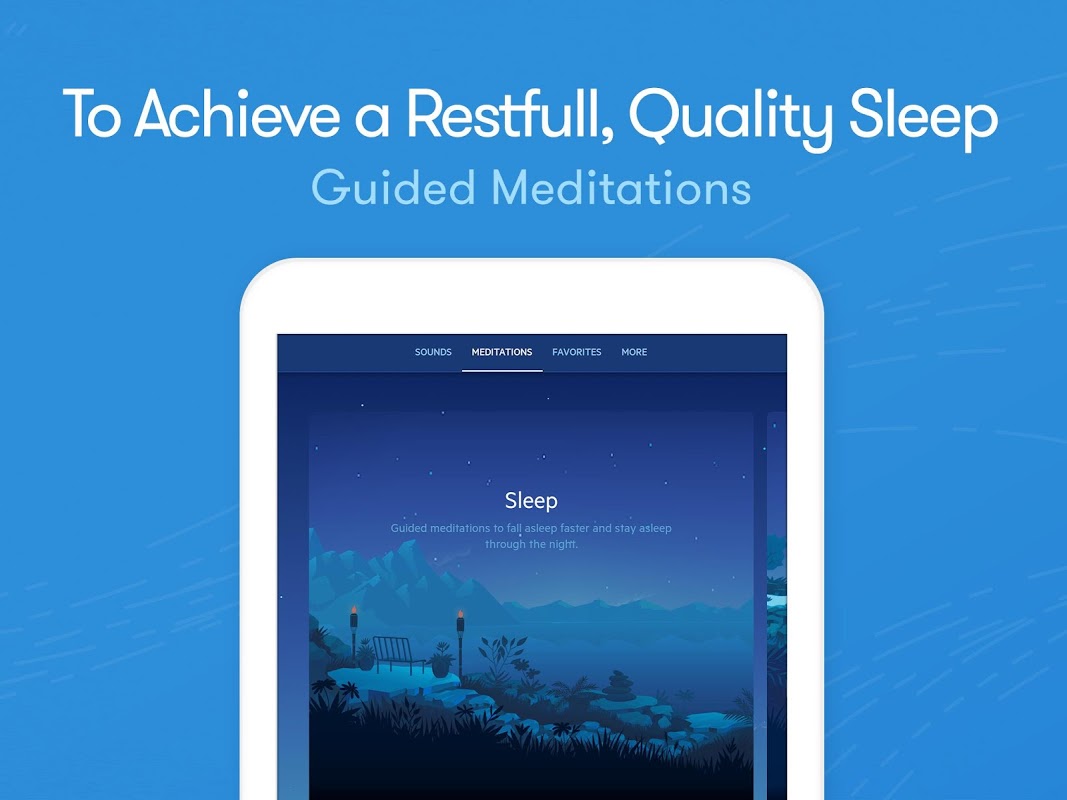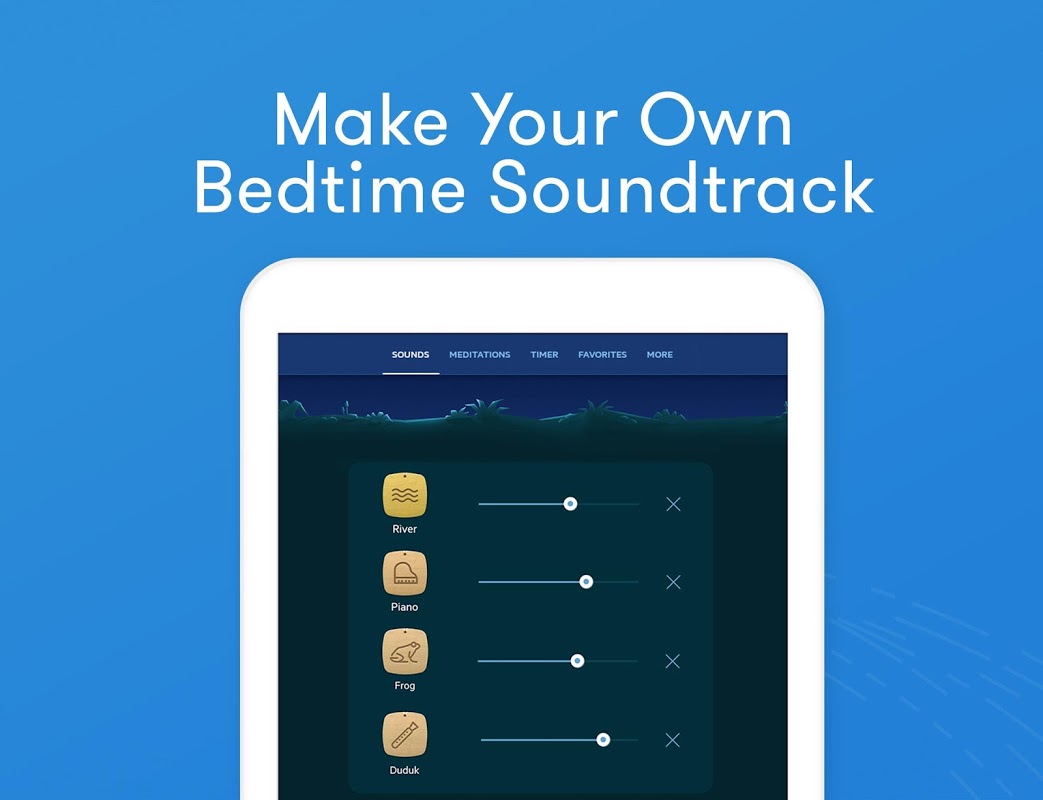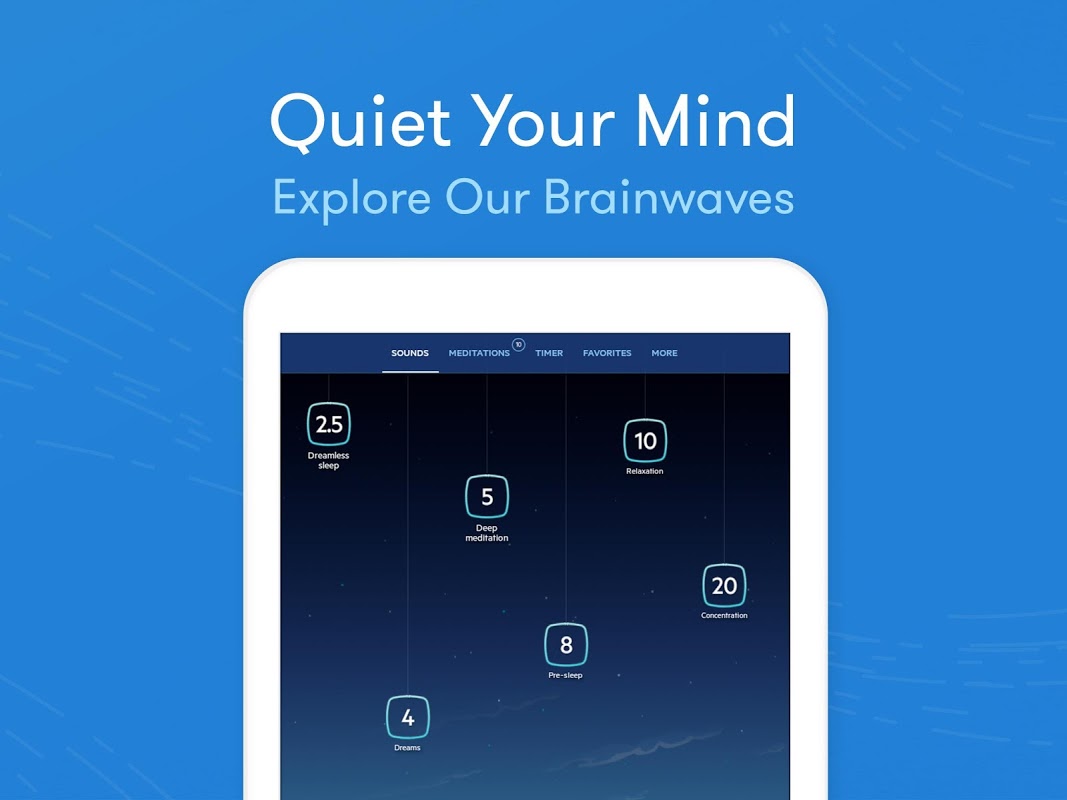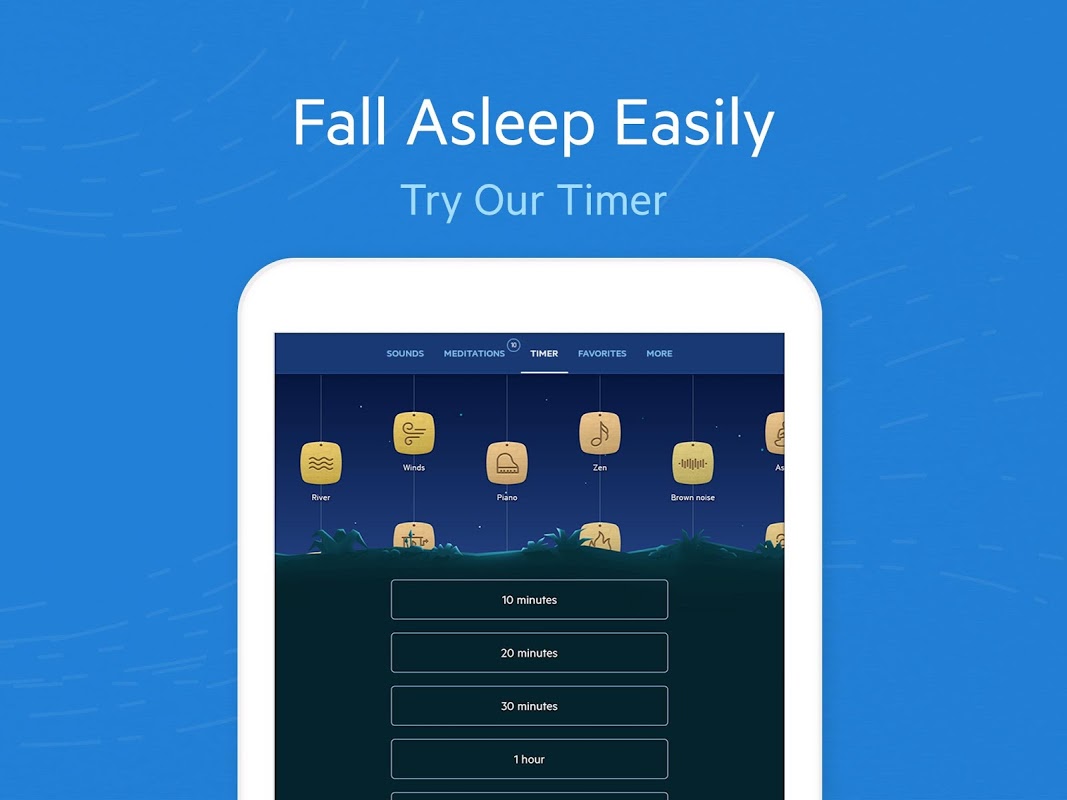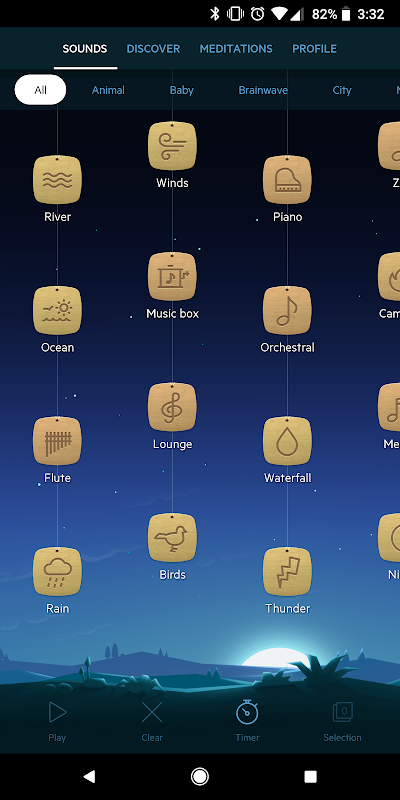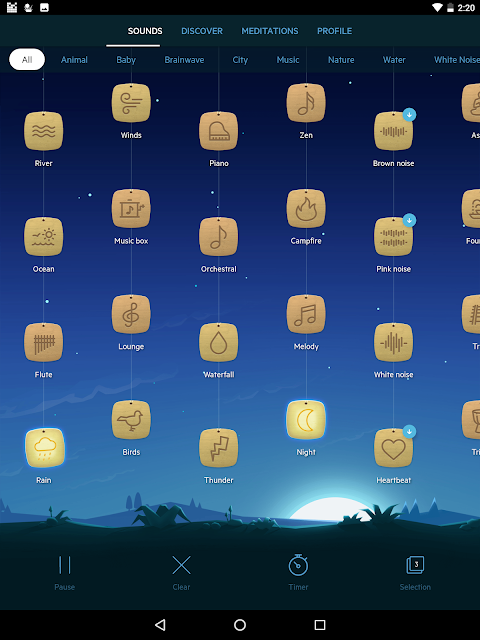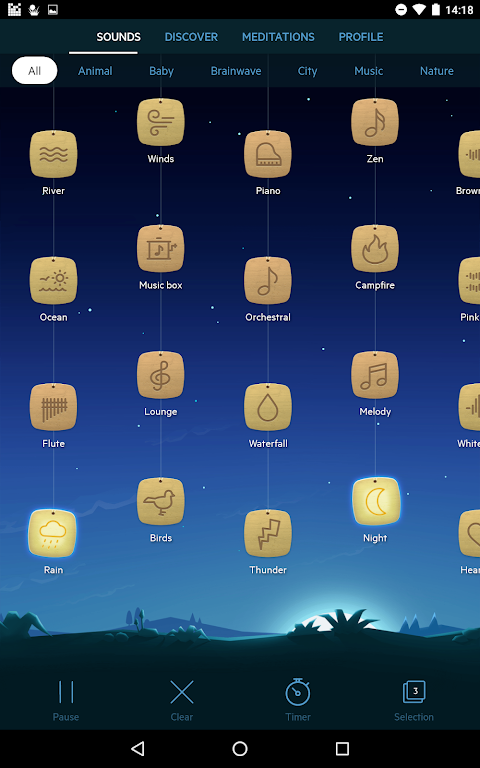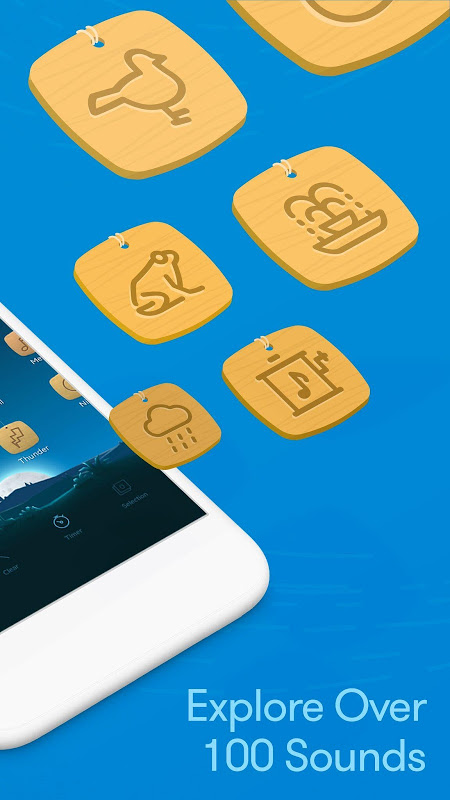 شنو هذا استخف الله حمد لله و شكر😃😃😂
best APP ever fucking ever !!!!!!!!!!!!!!