Download Yu-Gi-Oh! Duel Links APK Info :
Download Yu-Gi-Oh! Duel Links APK For Android, APK File Named jp.konami.duellinks And APP Developer Company Is KONAMI . Latest Android APK Vesion Yu-Gi-Oh! Duel Links Is Yu-Gi-Oh! Duel Links 2.0.0 Can Free Download APK Then Install On Android Phone.
Yu-Gi-Oh! Duel Links APK Description
Newer Version 2 is available: Please download it from our homepage: animiraistudio.store.aptoide.com ·· Yu-Gi-Oh! 7 Trials to Glory ·· ★★★★★ Travel to different areas in Battle City and challenge dozens of characters to duels and participate in tournaments. The more you play,
From version Yu-Gi-Oh! Duel Links 2.0.0
:
Added: 2017-09-01 19:05:07
Modified: 2017-09-23 19:03:04
Updated: 2017-12-05 22:48:11
Preparation for Additional Content
Bug Fixes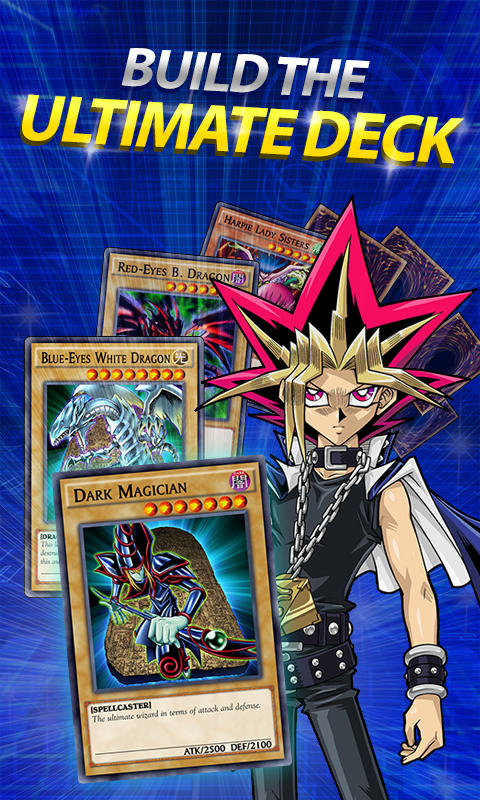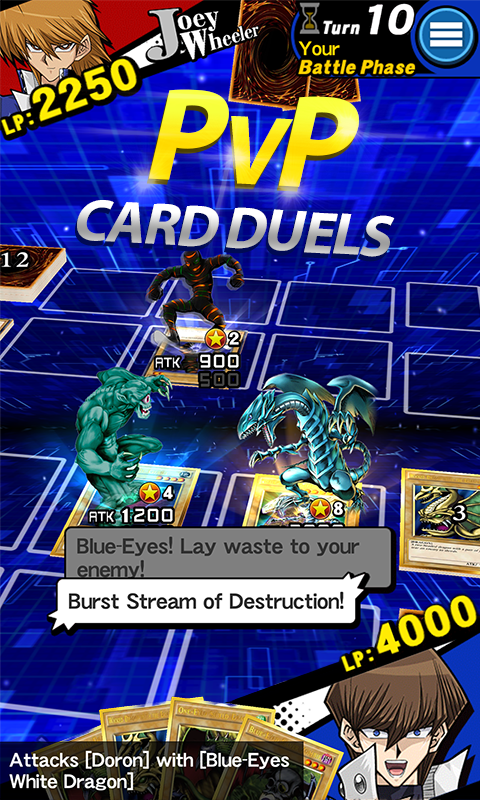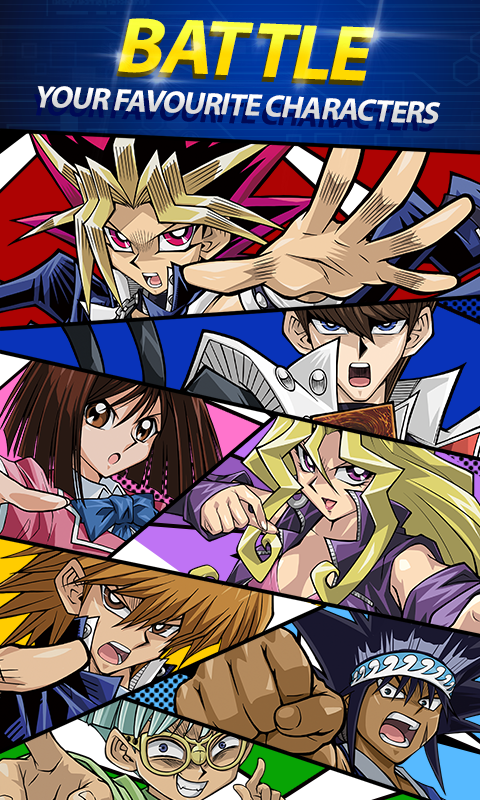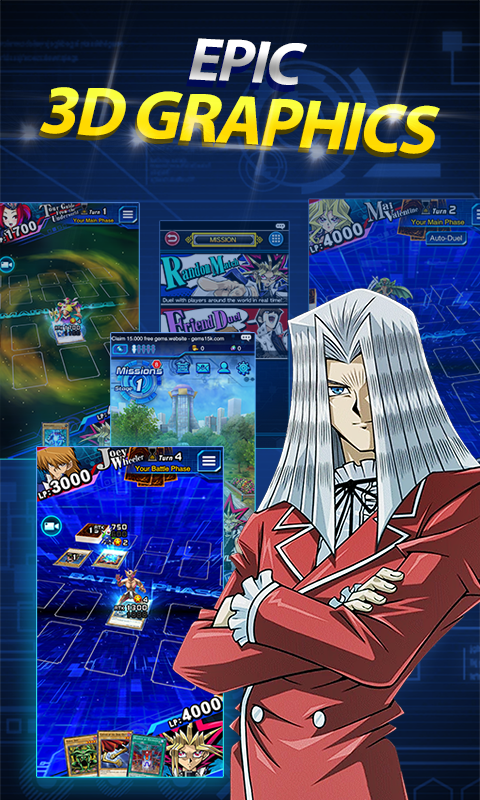 tô tentando jogar a uma semana mais ele fica falando para instalar a versão mais recente se aconteceu algo parecido com vcs pfv me falem como conseguir baixar essa tal versão mais recente ._.)
تحميل اللعبة بس من المتجر او ينقصها تحميل ملفات اخرى ؟
مابعرف انا هيك تطلب تحميل الداتا ولما حملن مايشتغلوا اذا عرفت الحل ممكن تساعدني؟
مابعرف انا هيك تطلب تحميل الداتا ولما حملن مايشتغلوا اذا عرفت الحل ممكن تساعدني؟
Ja sei é o que tou a fazer agora mesmo
Y does your comment say Wednesday
il suffit juste d'aller dans autre version et de télécharger la dernière version
i don't play game.... i don't now why
esse jogo apela todos de cartas 😎😎😎😎
I love the game but it has only 3 monster and spells that you could put in the field
يا شباب اللعبه ما تشتغل لا تحمل وتتعب
não tem a atualização mais recemte
bonjour potier je vé la misa jour au plus vite pitier merci de le faite au plus vite😭😭😩
Il manque la mise à jour 😣 . On a besoin jouer lol mais sérieux faite vite 😕😕😕
actualicen xfa que no se puede jugar pide la actualización
mise a jour indisponible :(
wai impossible de le trouver mm sur updown
طالبه تحديث ومانازل الها تحديث
It says please install rhe newest version, but I can't update the gmae, I triedto reinstall it but it doesn't work, pls help!
Il manque la mise à jour 😕
cuando sale la última versión
Is it the Real Yugioh duel links? Or fake
فوق ذمه الكذب اذ هي تلعب عبر النت انا انيك صاحب اللعبة
Update this game on version 1.3.0 and be fast
entra no link do YouTube e na descrição escolha o link relacionado a versão do seu Android
Porfavor a los encargados de esta app hace unos dias metieron una actualización y esta app esta sin ella por lo tanto no se puede jugar. Porfavor actualizarla :D
Pareil, je trouve aucune solution
ele ta pedindo pra atualizar mas n apareci pra atulizar aq no aptoide então na consigo jogar ;-;😭
cade a nova atualizaçao do yu gi oh duel links
Bon alors elle vient quand la mise à jour ?
التحديث الجديد رحمه لوالديكم
pide actualización y aun no lo actualizan aqui
please we need the newest version
Quando vao sair a última versão
Update yes and I cant install it on Google play store please make a Update
mano se tu consegui joga da um toque
شباب اشلون تشتغل ارجو الجواب
PLEASE HELP ME HOW CAN I INSTALL THE NEW UPDATE (ANDROID VERSION 4.2.2)
New Update in the game how can i install it?I cant install the update on the Google store (Android Version 4.2.2)PLEASE HELP ME
non mi fa fare l'aggiornamento!!!
How can i install the new Update i have Android Version 4.2.2
New Update bro how can i install it?? Android Version 4.2.2
hay un problema con esto .. me dice que debo actualizarlo pero acá no me figura para actualizar
não só precisa entrar no estádio
não só precisa entrar no estádio
muito bom e muito bem feito
Very fun. Brings you back to the old DS game.
Everyone's here because phonecats
awesome game! when will the GX cards be released?
لعبه روعه كنت ابحث عن لعبة مثلها شكرا على العبه💟👌👍😻😍
Good app but at the very start of the duel add song it's time to dddddd duel