Download Speedtest APK Info :
Download Speedtest APK For Android, APK File Named org.zwanoo.android.speedtest And APP Developer Company Is Ookla . Latest Android APK Vesion Speedtest Uploaded In 2017-10-12 Is Speedtest 3.2.37 Can Free Download APK Then Install On Android Phone.
Speedtest APK Description
Use Ookla Speedtest for easy, one-tap connection testing in under 30 seconds—accurate anywhere thanks to our global network.
Millions of users have made Ookla Speedtest the #1 app for testing Internet speeds, and it's trusted daily by professionals throughout the industry!
- Discover your Download, Upload and Ping
- Real-time graphs show connection consistency
- Troubleshoot or verify the speed you were promised
- Track past tests with detailed reporting
- Easily share your results
From version Speedtest 3.2.37
:
We've added a few updates to make the Speedtest app even better. Have anything else you'd like to suggest? We'd love to hear from you.
If you rely on Speedtest to diagnose connectivity issues and keep your internet service provider and carriers honest, we'd be thrilled if you would leave us some feedback on Google Play. Thanks and happy testing!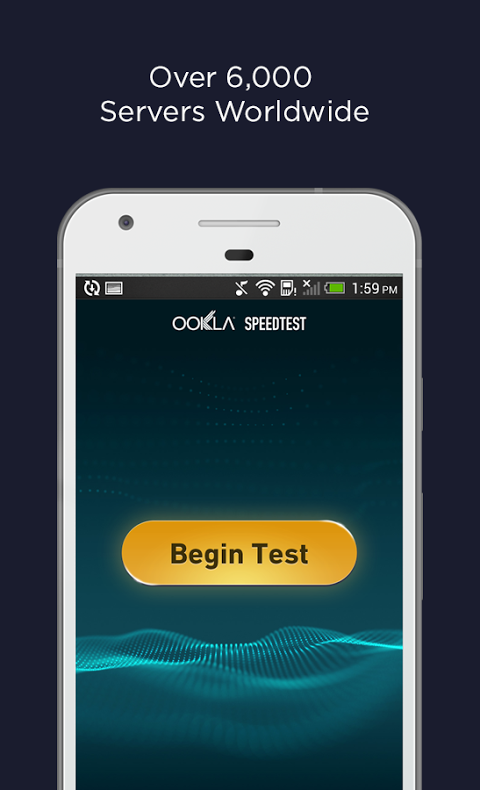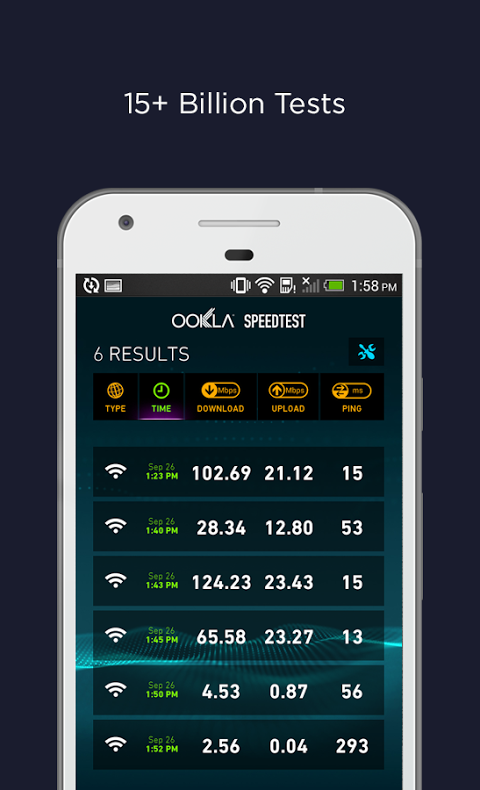 che ajab ye irani peida shod 😙😙
Hola que hace yo teniendo buen Internet ATT: David
والبرنامج صدك يختبر النترنت
البرناامج كلش حلو ,,, رووووووووووووووووووووووووووووووووعععععععععة
this applications it's cool
thanks for this app good luck
funcionou o cara e fera pra carai !!!!!! valeu
new version and still premium but uninstall old one first
A melhor versão, sem ads, sem botão remover anúncios! The best version, no ads, no remove ads button!
premium version Thanks :)
Hello is very good software thanks 👑
;) para ver la velocidad de los datos o el WiFi buena 100% recomendable
Me sale actualizar pero dice que tengo la misma versión instalada.
Thanks man it works perfect
برنامج رائع شكرا للمصممين
Don't bother downloading from this store it has ads.
Don't bother downloading from this store it has ads
a melhor versão sem dúvidas
Kept prompting for install multiple times even after restarted device regular and hard reset. get this free app from play store no point in a app slowing down my phone.
SPEEDTEST.NET VERSION PREMIUM
Adfree great. how to make it? is it in layout or smali?
Muy buenisimo ee lo recomiendo mucho Ademas tiene buena interfaz,,sin duda alguno el mejor sigue asi amigo.
Best speed test available 4 Android
morzna sprawdzic predkosc neta
=== Tested with BlueStacks / work===
we can discover to hardware performance as they talk or not. But many are covering now yet by them. So let's try to proceed for people.
Cool app. Nice to see the download rate.